With a seating capacity of 200 at our spacious main floor, we can comfortably accommodate small, intimate gatherings as well as large group celebrations.

Our bar area is the perfect spot to unwind and relax after a long day. Whether you're meeting friends for happy hour or seeking a cozy corner to enjoy a drink, our bar offers a diverse selection of expertly crafted cocktails, wines, and Asian-inspired beverages that perfectly complement our menu.


If you're looking for a more private setting, we also offer two exclusive private function rooms where you can host business meetings, social events, birthday celebrations, anniversary parties, any other intimate gathering or enjoy an intimate dining experience with your loved ones.

Deck room

Looking for a charming and cozy venue for your upcoming special event? Look no further than our Deck Private Room! Whether it's a wedding reception, corporate function, or milestone celebration, our venue provides the perfect setting to create unforgettable memories.

With its spacious rustic design, our Deck Private Room can comfortably accommodate up to 80 guests. We offer flexible booking options to cater to your specific needs and preferences, ensuring a seamless and personalized experience just for you. Make your event truly exceptional and memorable with our exclusive space.


VIP room

Experience Luxury in our VIP Private Room

Searching for an elegant and luxurious space to host your next special occasion? Discover our VIP Private Room. With a sophisticated ambiance and impeccable service, our venue is designed to create unforgettable moments.

The VIP Private Room is ideal for intimate events, comfortably accommodating up to 40 guests. Whether you're planning a corporate gathering, anniversary celebration, or milestone event, our flexible booking options cater to your specific needs and preferences. Experience exclusivity and sophistication in our VIP Private Room.
DECORATIONS SERVICES
At Love Asia Restaurant & Bar we believe that a beautiful decor shouldn't come at a hefty price. We take pride in offering flexible packages where you can customize the decorations according to your budget.

Our team will work closely with you to understand your requirements and provide cost-effective solutions without compromising on quality or style. In addition to our decoration services, we also offer a selection of optional extras to enhance your event. These include mood lighting, floral arrangements, personalized banners, balloon garland and more. Just let us know your preferences, and we'll take care of the rest.

So if you're looking to host a truly unforgettable and personalized event, trust our decoration service at Love Asia Restaurant & Bar. Contact our friendly team today to discuss your requirements and let us create a magical ambiance that will leave a lasting impression on your guests.
🡢 WHAT OUR CUSTOMERS SAY
Fetapa Laumahea

" My new favourite restaurant in Auckland! I love Asian food and was so stunned by their menu and food over all. Prices are very reasonable! The whole set up is very cute warm clean and cosy! The staff were very attentive friendly and hands on! I will be coming back for more 😋 10/10 recommend! "

Rung -Ch -Rung

" My friend suggested me to this shop. The Vietnamese food were so amazing. It made me remember when I went to Ho Chi Minh. Restaurant is clean and good manage. Many staffs take care very well. The cost a bit expensive for Thai food. If you looking for some Vietnamese food. I suggest you try this shop. "

June lesa

" First time here was recommended by a friend who drives from West Auckland to eat here so I had to try it and I did not regret it! We had the Korean fried chicken one of the platters where we were pleasantly surprised with the do it yourself fresh rolls and this amazing pork and prawn soup dish. How I never heard of this place before I do not know but I will be back that's for sure! "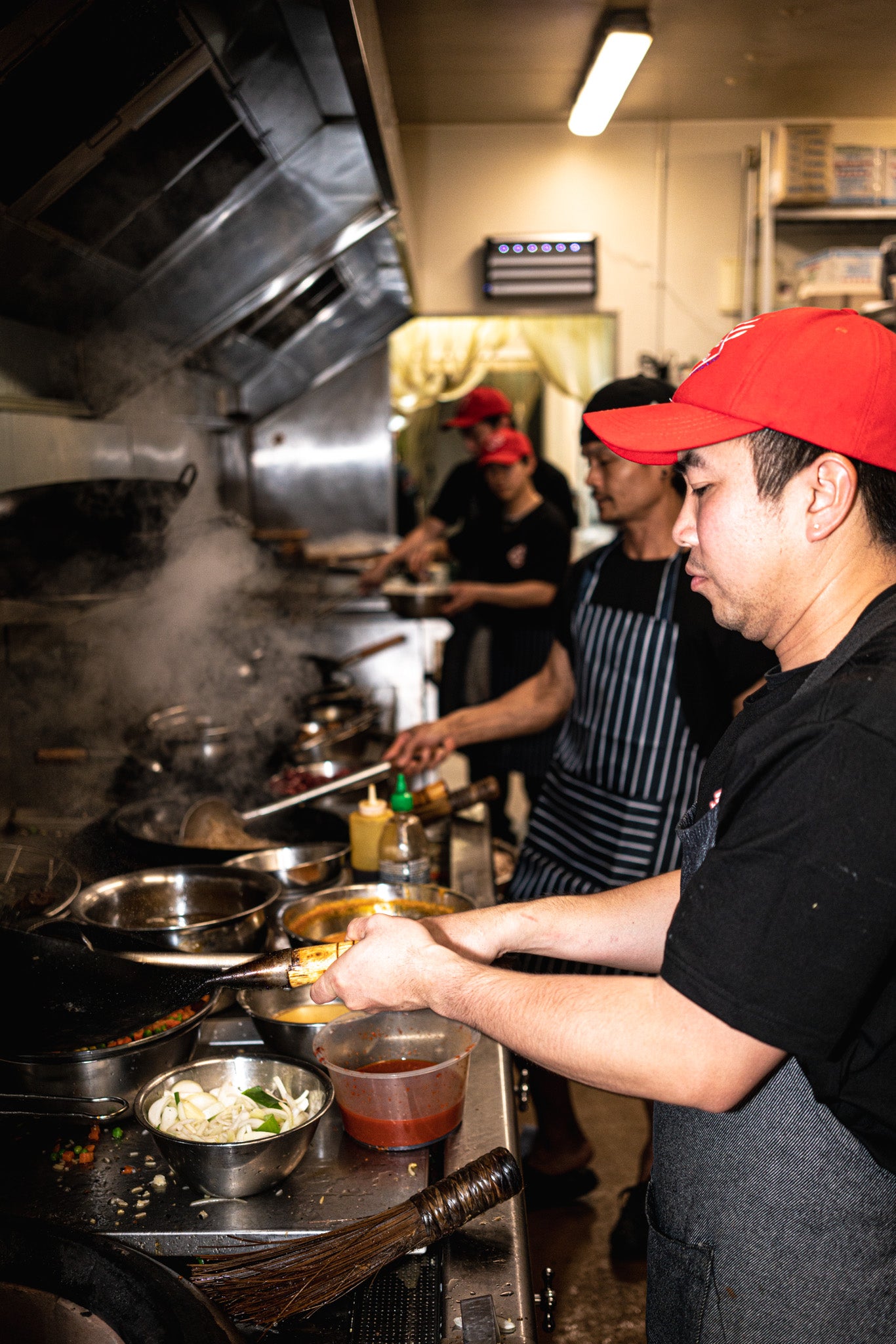 WORK WITH US
Join Love Asia Restaurant & Bar for an exciting career in Asian cuisine. Experience culinary excellence, creativity, and a vibrant work environment. Explore our openings and be part of our unforgettable dining experiences.
🡦 Apply Now